Invoice and delivery address
Welcome! We would like to add you as a new debtor to our clientfiles. To be of good service we recommend providing us with the right data. To do so, we ask you to fill in this complete (!) form below. If you have any questions about the form feel free to contact us.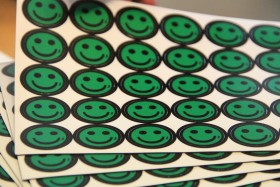 Thank you!
After clicking the 'Send information' button we will receive an official confirmation email with the correct data. We will process them within a few hours.
Thank you very much for taking the time to provide us with this information.
If the data is incomplete or in fact not right, we will charge an administration fee to correct the data. Therefore we ask you to check the form twice before clicking the Send button.
Thank you.
Team TnP Visual Workplace